With 2023 just around the corner, we wanted to share our predictions for augmented reality (AR) – what's going to happen in the market, where the technology will go, and how companies will scale to make their products available for the mass market.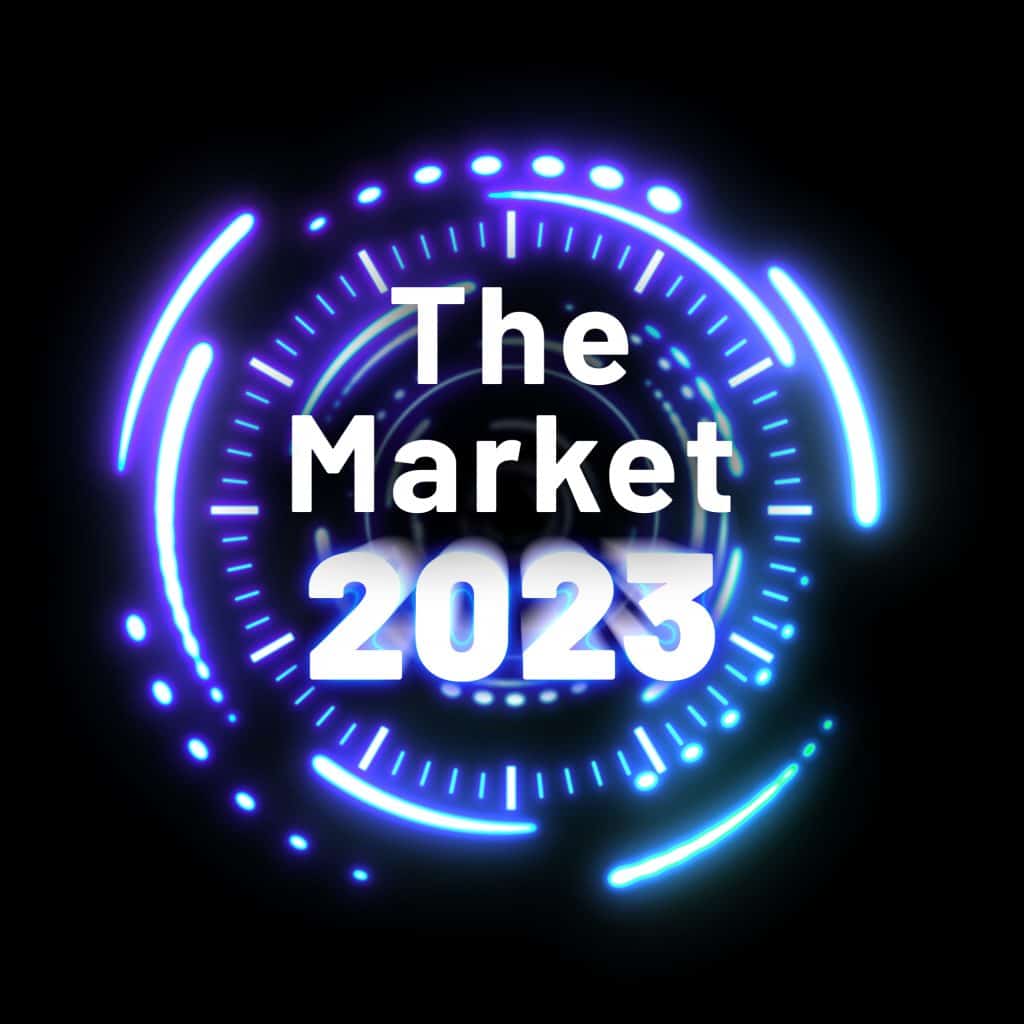 Let's look at market trends first. Our take is this: commitment to AR remains high for 2023, and AR/XR will continue to be one of the high-tech mega trends in 2023. According to Technavio, the AR/VR smart glasses market will reach $6.21 billion by 2026 with a CAGR of over 13%.


That's in part because the technology is now becoming capable to enable this growth – as well as the impact of huge investments from big players like Meta and others. In fact, more than half of Meta's AR/VR spending is going into R&D for AR glasses. You can read more about Meta's AR/VR plans here.

Meta still sees AR smart glasses as a product that's several years away, but we'd disagree – the technology is ready now, with our Trixel 3 LBS projection display a key enabler. 
For our second 2023 prediction, let's look at trends in technology, and specifically the hardware needed for AR smart glasses.


Optical combiner technology (both waveguides and holographic combiners) has taken a big step forward in 2022, including solutions for prescription glasses. This means that smart glasses can now include tiny, lightweight projection systems that deliver bright, clear images – making them much more user-friendly than legacy products such as Google Glass.


Where will the technology go in 2023? 


Our prediction: the key point is how technology will drive consumer acceptability, which requires the product to be just right. It must have a great display, which we believe will be based around a laser beam scanner (LBS) and a leading-edge combiner. Then, the display system must be expertly calibrated, to deliver an AR experience with minimal latency which feels natural to the user.
Find out more about our technology here.
Our third, and final, 2023 prediction: your technology must scale. Go big or go home.

Having a good product isn't enough, it must be manufacturable in large quantities to meet consumer AR expectations. As well as keeping up with demand, scale is also important to keep costs low enough so the end product is affordable for the mass market.


TriLite has created our Trixel® 3 projection display with manufacturability as a key priority from day one. OEMs partner with us to utilize the TriLite Manufacturing Services Platform, accessing manufacturing licenses and quality integration design support to achieve mass market volumes.

Find out more here.