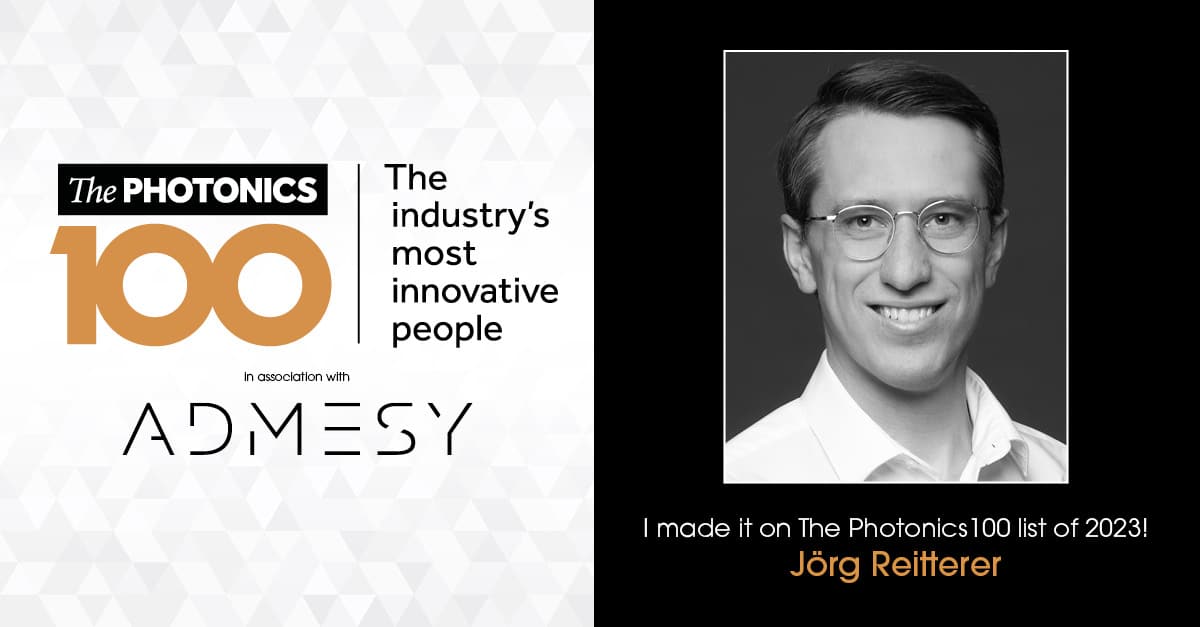 We're proud that our co-founder and CTO, Dr Jörg Reitterer, has been chosen by Electro Optics as one of their Photonics100.
The Photonics100 is a new list from Electro Optics that celebrates the people in our industry who drive things forward. Electro Optics say they are highlighting "the innovators, the boundary pushers, the disruptors and the 'out-of-the-box' thinkers", and we certainly feel Jörg falls into those categories.
Jörg's inclusion in the list is recognition for his work in developing our Laser Beam Scanning (LBS) projection technology, which represents a step change in compactness and image brightness, enabling clear, high image quality displays that work in all environments, even in bright sunlight. TriLite's Trixel 3 is the world's smallest projection display for lightweight, unobtrusive glasses, enabling augmented reality (AR) smart glasses to become a commercially-successful mainstream product.


Read about the Photonics 100 here: Welcome to The Photonics100 | Electro Optics