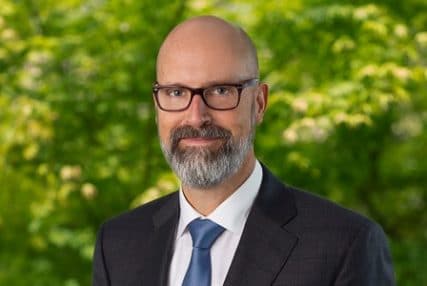 As TriLite continues its growth path, Mike Sitzenstock will be a member of the TriLite management team responsible for global sales and marketing. Mike joined the team in July and will be representing TriLite out of Seattle in the US.
Mike provides TriLite with relevant expertise and an outstanding track record in the technology field.  In his previous positions as Vice President Sales at Silicon Microstructures and as Director of Sales at ams, he collaborated with global market leaders to adopt volume production of leading-edge technology.  Mike will use his broad experience to ensure the success of TriLite's customers, so that everyone can enjoy the augmented vision in everyday eyewear.
TriLite's CEO Dr. Peter Weigand gives his warmest welcome to Mike and highlights the opportunities that come with TriLite's global expansion: 'Having Mike on board enables us to be even closer to our customers, build strong partnerships and create innovative and meaningful products that make our customer successful'.